Perhaps you are about to graduate, or have just graduated from school. It could be that since you left school, you have been struggling to land a decent job, or maybe you are already working but you feel unfulfilled in your current job. For someone right now, it could be a case of career stagnation – your friends, peers and colleagues have all moved on to bigger things, but you are still wallowing in the murky waters of a job that brings you little to no satisfaction.
Every time you see a job advert, you read through the job description and tell yourself, "yes, this is my job", then you send your application, get a confirmation of receipt and a promise that you will be contacted should you qualify for the next stage. One day passes, two, three days, one week, then two and one month, nothing happens. Do you find yourself in any of these categories? Are you at the point of desperation and about to give up? If your answer to any of these is yes, then read on. In this series, I will share some tips which I hope you will find helpful.
I have been in a similar situation in the past, it took years of research, study, makimg mistakes, failures and frustrations to get to the point I am now. The greatest lessons I learnt were from my failures and mistakes. You see, everything in life is governed by laws. There are laws of gravity, attraction, mechanics, sowing and reaping, success, and so on. What I recommend is to find someone who has accomplished what you are looking to achieve, discover what principles worked for them and apply the same. Chances are that you might likely succeed. If all you have tried failed, why not try theirs?
You probably know Warren Buffet, perhaps the smartest stock investor and one of the richest men in the world, who has made a fortune from the stock market over several decades. Warren is worth billions of dollars. Let's say you meet him today and he tells you he has invested several millions into a stock and advises you to sink all the cash you have in the bank into the same investment. What will you do? Some people will shirk and rather want to ask their pastor, or see what the newspapers, or majority of others are saying or thinking.
In landing your dream job, there are 3 broad steps you need to consider. I will attempt to break down the job search process into smaller manageable steps.
1.       Self-Assessment
2.       Self-Improvement
3.       Strategies for Landing the Job
Let's explore the first step.
Self – Assessment.
1.       Identify your dream job.
Perhaps your current job doesn't give you that sense of happiness and fulfilment. The first thing you need to do is to really ask yourself what makes you fulfilled? We have two options, either we wake and chase our dreams or continue to sleep with them. There was a lady who used to work in a financial institution but never really had any sense of satisfaction, because according to her, deep inside, she felt she was in the wrong profession. Her passion was with kids – she loved working and playing with kids. Ultimately, she left the banking job after a series of events and today, she runs a successful Montessori.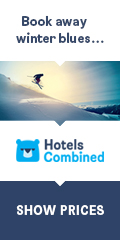 She is positively impacting the lives of these children, earning more money, has more time for herself and above all she is fulfilled. What more could she ask for? The best feeling in the world is getting paid for what you love. My definition of stress is working hard for something we don't care about. However, passion is working hard for something we love. "If you don't wake up in the morning excited to pick where you left your work yesterday, you haven't found the right calling yet"– quote
2.       Draw up a list of your personal and career goals.
You cannot hit a target you do not see. It is essential you clearly outline what you want to achieve, based on your personal values and principles. Take time to list out everything you want in your life and career. Put it where you can see them all or most of the time. You can also carry a 3×5 card in your pocket with a list of all your goals. Take it our several times during the day and look at them. Visualise yourself already achieving those goals. This is powerful, trust me.
3.       Evaluate your skill sets.
A lot of people are afraid to do this. Some people live under a false estimation of their true value or worth in the market place. They keep wondering why several opportunities pass them by; they always find someone or something to blame out there, but never themselves. There are several sites which offer skills assessment and you can find some of them below –
https://www.careerfitter.com/free_test/careerbuilder?afid=491 ; http://www.assessment.com; https://www.careerkey.org/career-tests/take-career-test-career-assessment.html?rfsn=1689460.000053; http://www.testingroom.com; http://www.eskill.com; amongst others.
4.   Identify Gaps
An objective self assessment will reveal what is lacking and what needs to be done to shore up those skills. Perhaps there might be certifications, trainings or education you need to acquire. You now need to develop a strategy to address them quickly. It might require some form of financial investment or time. Make a commitment to whatever needs to be done. Don't rely on luck. Do your part, sow the seeds and expect a good harvest.
I will explore the other two categories in my next blog. In the meantime, please send in your comments, questions and any other ideas you have on the topic. I willl be glad to hear from you. I recommend the books below if you want to do a deeper study.