Around this time last year, I was a guest speaker at an annual alumni convention where I spoke on the impact of technology on the future of work. I recall towards the end of my lecture, making a rallying cry and encouraging the participants to invest in their personal development, acquire digital skills and strive to create additional income streams. I painted a picture of a future where certain routine jobs might no longer be needed or necessary, delved a bit into artificial intelligence and a closed with a call to action – create options and diversity your income stream! Personally, I started getting involved in side hustle as far back as 14 years ago. Ad a professional, I have also had to be careful to avoid getting into ventures that could potentially create conflict of interest. So I have carefully, chosen my playfield while still maintaining an active interest in my side hustling. Some of my adventures paid off and are still paying off, others did not. In all, it has been a valuable learning experience in terms of acquiring important life skills in addition to the financial rewards that come along with it. Jim Rohn gave one of the best lectures on this, which I call the power of "part-time". You can find a copy of it here.
Some of the things Jim taught are: profits are better than wages and wages make you a living, but profits make you a fortune! There is no better time than now to give careful thought to this subject of generating multiple income streams. Whether you call it passive income, side hustle, freelancing, side job, additional income stream, everyone can do with a little more. The current Covid-19 situation has indeed been a leveler, an eye-opener and a reality-check for most people. First-world, third-world, and whatever world you live in today, the impact of the coronavirus pandemic is real. I know quite a number of people who have lost their jobs at this time and painfully, a number of these folks have practically nothing to fall back on. They have lived all their adult lives depending on salaries from paid employment.
It's time to really take a critical look at this subject and begin to do something about it. Some of the questions that would arise in your minds would naturally be: What else can I do during my free period with my skills, talents, time and resources? What real opportunities exist around me? Within my immediate environment, are there needs or problems that I can solve? What are the major pain points or challenges people around me are worried about? What skills do I need to acquire in order to start? What level of capital investment do I require? Where can I get my feet wet without the fear of losing my life savings? Believe me, there are tons of resources out there where you can find valuable information. However, I want to focus a bit on this new book on a similar subject which was published about 4 months ago. It is titled "Side Hustle: Build a Side Business Without Quitting Your Day Job. Retire Early with Multiple Streams of Passive Income." written by Nicholas Brown. It has an audio version you can listen to.
Below are some excerpts from the book. I will in the course of the coming weeks also try to go through a few other books and share as soon as I am through with the books. I like this book for one particular reason – it shows you several low-risk ways to generate income. Please this is not a get-rich-quick book, so if that's what you are looking for, I'm sorry to disappoint you, you might need to look elsewhere. It's about gradually building your side income till it gets to a point where your part-time revenue grows more than your full-time income.
Do you want to build up additional revenue streams? Whether you're working for FIRE (Financial Independence, Retire Early) or looking for alternative ways to cover your expenses, this book will help you get your way.
If the world of passive income and freelance is new to you, this book is for you. You'll get a clear guide on how to create sustainable income streams. It aims at a wide range of opportunities: from how to create affiliate sales to where to find the best places to market your products and services online. It's about knowing the difference between active and passive revenue streams. It's about finding ways to stop swapping money for your time. It has never been easier to take charge of your financial future than it is now. The online world has paved the way for this. You can design your own products and services, build your own website, and sell via social media to millions around the world.
But not enough people realize that. Too many individuals still believe that their business, government, or economy will help their future prosperity. The effect of the global financial crisis has been a message to all of us. It's about creating a coherent and workable plan and method to work towards your goals.
And that's what Side Hustle is about— finding a low-risk way to make more money. Most entrepreneurship books presume that you have unlimited time and unlimited start-up money, but I know from talking to thousands of side hustlers, that's simply not the truth.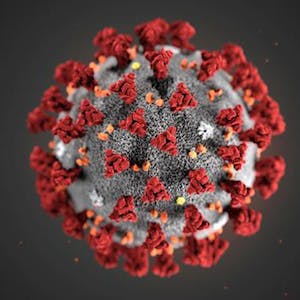 Science Matters: Let's Talk About COVID-19
Whether you're just trying to make some extra money or start something that might end up totally replacing your day job, the sidelines are the new job protection. When you're generating revenue from multiple sources, it gives you options, and in today's world, options aren't just nice to have: they're important.
You don't need entrepreneurial expertise to launch a successful side hustle. You don't need a degree in business, you don't need to know how to code, or you don't need to be a professional marketer. So, you definitely don't need any staff or investors. With this book as your guide, anyone can learn how to build a quick path to freedom.