I seldom watch TVs, apart from few select programs on specific days of the week, however, being a lover of soccer, when the World Cup started in Russia, I had to adjust my schedule to create a bit more time to "give myself a treat".  As usual, there were a lot of permutations about certain big teams having the edge over others to win the World Cup and we are all familiar with the regular top teams. Argentina, Brazil, Germany, Spain would readily come to mind and I also was looking towards a semi-final that would include at least 3 of these teams.
Before the World Cup began in June, below were the top ranked team based on FIFA's release on June 7th 2018.
Germany
Brazil
Belgium
Portugal
Argentina
Switzerland
France
Poland
Chile
Spain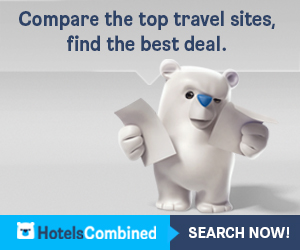 For those who have been following the games, you already know that none of these teams are still in the world cup, except Belgium and France (Chile did not qualify)! They have all been knocked out at different stages of the World Cup, albeit surprisingly. Russia 2018 would obviously go down in history as one of the most surprising with the highest number of upsets. Minnows conquering giants and Goliaths. Spain and Portugal had to wait till almost the last-minute to determine their fate from a group that also had Iran and Morocco. This would have been unthinkable in previous World Cups. Argentina was expected to lead the pack in a group comprising Nigeria, Croatia and Iceland. However, it took the combination of inexperience of the Nigeria lads, the team adjudged as the youngest in the tournament, as well ill-luck and some controversial decisions for Argentina to narrowly escape. They were eventually knocked out in the group of 16. Germany, the defending champions ended up bottom of their group, behind group leaders Sweden, Mexico and South Korea. Who could have imagined that, with the array of talents on display from the German side. Poland, the 8th ranked team by FIFA prior to the world cup, were also dumped out of the group stage, finishing bottom in a group having Colombia, Japan and Senegal.
As I write this piece, England has just beaten Sweden to qualify for the semi-finals, joining France and Belgium the only two teams from top 10 still standing. While reflecting on the match I just watched between England and Sweden, my thoughts started to race towards the salient lessons I could learn from the global event and how practicable they could be for my life. Below are some of the lessons I have learnt so far.
It doesn't matter where men might have placed you, you can rise to the top IF you believe and work towards it. No matter what you might have been labeled by people, you can achieve whatever goal you set for yourself. Do not believe other people's opinion of you and don't be limited by it. While I was watching Germany play their last group match against South Korea, the commentators where already predicting who the Germans might likely play in the next round. No one gave the Koreans a chance, except themselves. The Koreans went ahead to defeat the defending champions 2-0, they were ranked 57th in the world. I say to you, give yourself a chance to succeed. No matter how many times you have fallen, make up your mind to rise again. What has your manager or colleagues told you? Have you been told you cannot attain a certain height in your career? Have you been informed that people from your family, state or country have never done something you are trying to do? Are your friends telling you to give up on that dream because you do not have the resources it takes to achieve your goal? Nobody in my family had attended a University before me, but I told myself that I can and I will do it. Though my parents were of modest means, I envisioned myself a graduate even before I wrote the entrance exams. Don't let anyone tell you what you are capable of doing or place a limit on how far you can go. You determine how far you go in life!
It is not over until it is over. I didn't watch the game between Japan and Belgium, but later on saw the highlights. It must have been very a heart wrenching experience for the Japanese. About 20 minutes to the end of the game, they were up by 2 goals. Their fans were perhaps already in celebration mode, not knowing what would befall them at the end of 90 minutes. The Belgians got 2 goals within 5 minutes and painfully scored the winning goal with probably the last kick of the game. The lesson here is never to give up. It has been said that winners never quit and quitters never win. If you want to win in the game of life, this is one attribute you definitely need. Once you have a clear sense of purpose and a strong conviction about what you want, fix your eyes on the goal and tell yourself that no matter the obstacles, you will not give up UNTIL you reach your goal. Make up your mind to be so resolute that failures and obstacles can only act as motivation to press even further. If your plans are not working, change the plan but never give up. Sometimes it might require tweaking your strategy, using a different approach, learning a new skill or just waiting for the right time, but never give up. Keep keeping on. "Most the important things in the world have been accomplished by people who kept on trying when there seemed to be no hope at all" – Dale Carnegie 
It is not how you start that matters, but how you finish.  You might not have had a good start, but you can choose to end well. Most of results of the matches played were determined in the second half. Stop right where you are now and take a pen and a notebook, just write down these words "Today, right now, 6:34pm of July 7th 2018 marks the beginning of the second half of my life. It doesn't matter what happened in the first half, I am re-writing my story. With determination, faith and the help of God, I will succeed. I have set my face like a flint towards my goal. This day marks the beginning of the rest of my life"
If you want to learn more about setting goals and steps you can take towards a better future please look at this link.